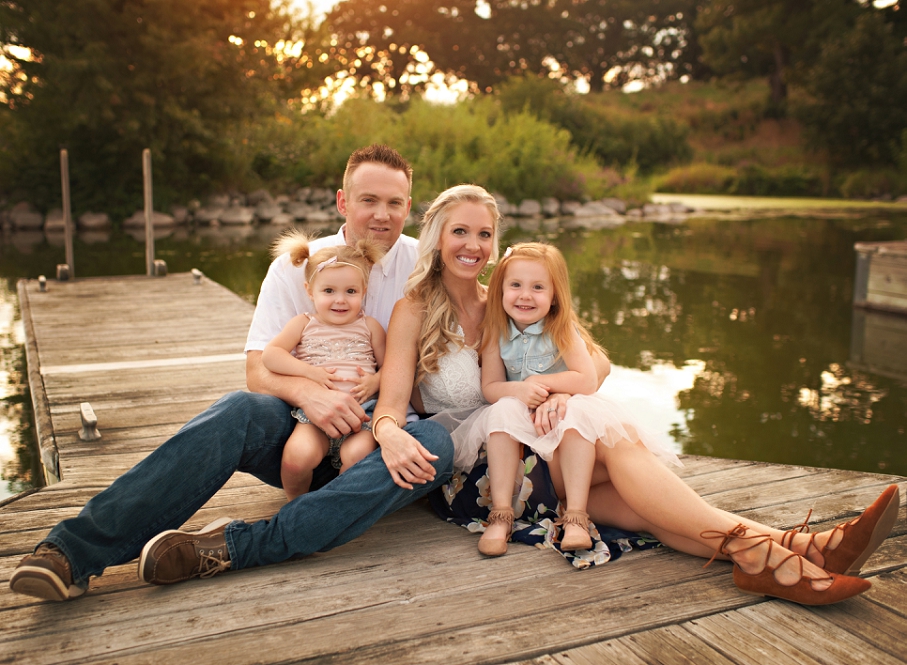 Hi there!
A little about me….
I live in Chicago's northern suburb of Hawthorn Woods (near Lake Zurich.) We moved here almost two years ago from Vernon Hills and opened my new studio! I am beyond excited to take this next step in my journey and share it with my amazing clients. This has been a complete dream come true for me and I'm looking forward to what the future holds!
I married my husband, Jim, in October 2011 and we have two darling little daughters and the sweetest baby boy! Our oldest daughter is four and our youngest is three! Our baby boy was born in July and he is just the perfect addition to our family. His big sisters are so in love and are the best helpers!  We also have a German Shepard named Kona who is one!
I love photographing all ages, but newborns hold a special place in my heart. The fuzzy little hair on their head, the paper-thin fingernails on their tiny fingers, and the way they cuddle up in a tiny ball under your neck – magical! Nothing is better than watching them grow throughout their first year! I also love meeting new glowing mothers-to-be and families.
I'm so excited to welcome both new and returning clients to my studio as well as meeting them on location. The most beautiful backdrop is nature itself!
My motivation is to provide families with a creative work of art that they will cherish for a lifetime. Photos capture so many memories that may otherwise be forgotten.
I look forward to meeting you and your family!
xoxo
Lacey